Cyber Monday Event: Save 40%
When you purchase before 11:59 pm on 12/5/2021. Two-day shipping on all orders! Discount will be applied automatically at checkout.
A better back seat solution for bringing your dog along for the ride!
Function and Comfort

Unlike other back car seat protectors, Car Pet holds in dirt and absorbs liquids so they don't end up all over your car. Car Pets fibers are soft and comfortable for your pet and easier to grip, so along with the non-skid backing your pet will feel more secure on the go.

Easy to Use

No straps or buckles, just throw it over your back seat and you're ready to go. Easy to clean- just pull it off the seat with one hand and shake it out, or throw it in the laundry for deep clean.
Reviews
Katie F. Los Angeles, CA

"My dog and I go to the beach all the time and Car Pet is a lifesaver at holding in the sand and keeping it from getting all over my car"

Ben M. Pasadena, TX

"So simple but genius. I don't know what we did before we had the Car Pet in the car"

Lauren A.- Darien, CT

"I have kids and dogs and my kids hated sitting on our big canvass strap in the back. With Car Pet the dog can sit on one side on his mat and my daughter can sit on her side in a normal seat, finally a solution that
works for everyone"

Mark S. Chesterfield, MO

"My dog is very active in the car so i use both my polyester bucket cover and also the Car Pet, it makes it so much easier to keep my car clean and the dog loves it!"

Jan P. Portland, ME

"I have a small westy who usually slides around the back seat while I drive, with the Car Pet she is able to have a much better grip and feel more secure in the car"

Sarah L. Clarksville, TN

"I have an older dog with bladder issues and the Car Pet works perfectly to absorb any accidents while we travel, it is so easy to just pull off the seat and throw in the laundry"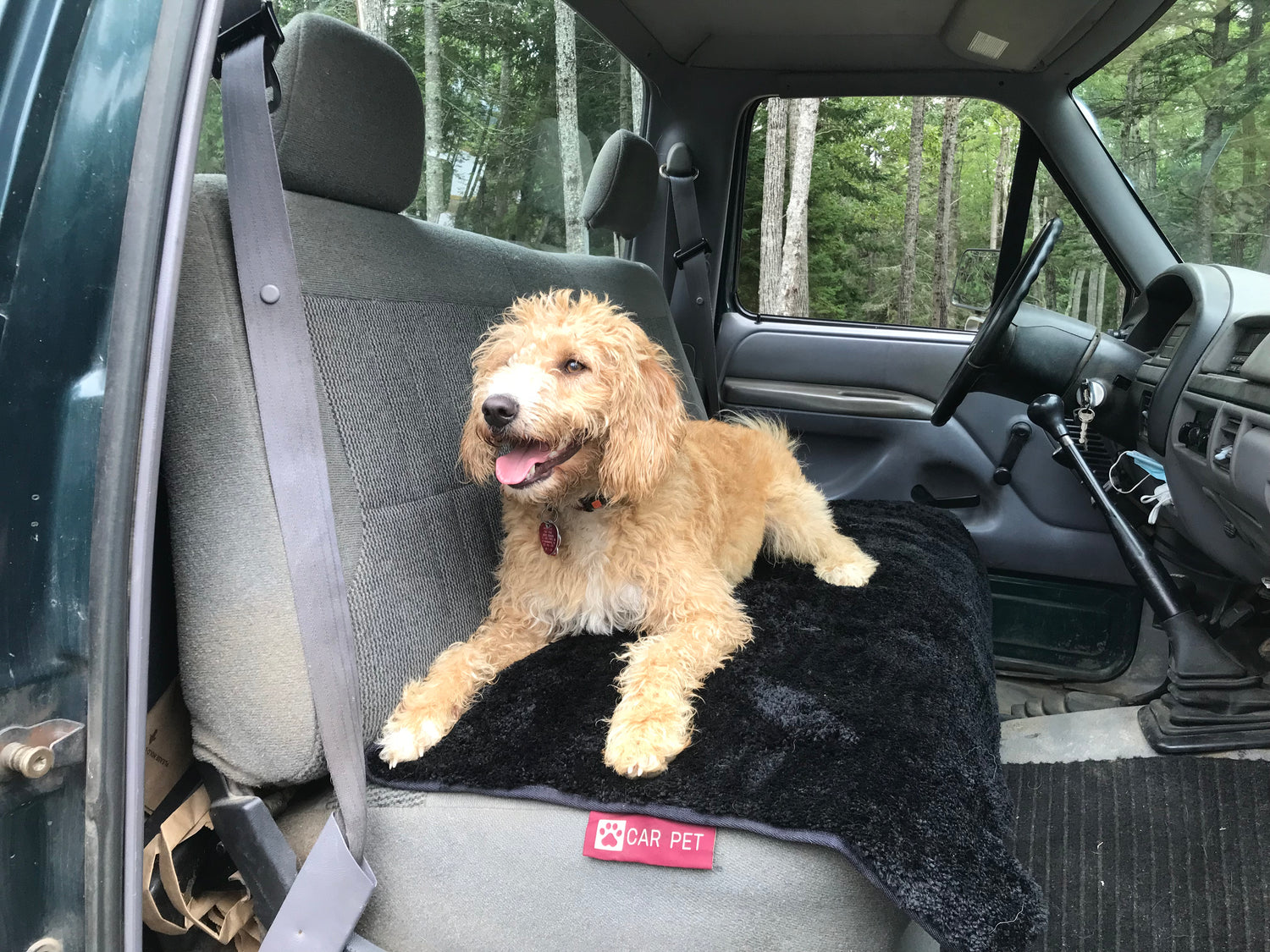 Shop now to take advantage of our limited 40% off sale!
• No installation
• Easy to clean
• Your pup rides in comfort
• Absorbent
• No-slip surface
• Move in seconds
• Seat flexibility-Mat can be folded to accommodate extra seat (doesn't have to cover entire row)
• Discount will be applied automatically at checkout.
SHOP NOW!